The full-day tour by van, either a 5-seater or 9-seater, is characterized by wonderful panoramic views of both the coastal area and the interior of the island.
The tour starts in the historic center of Angra do Heroísmo, visiting Monte Brasil, the volcano attached to the city, following through the center, passing by the historical monuments.
Then, tracing the east side of the south coast, we pass the Ilhéus das Cabras, an underwater volcano, as well as the parish of Porto Judeu, where one of the best examples of the Empires is located, and where the Holy Spirit is celebrated, a tradition of Terceira Island.
Moving on to Baía da Salga, where the first battle with the Spanish took place, we relive the history of the island and heading up to Vila de São Sebastião, we visit the first church to be built on the island, as well as the adjacent Empire, illustrative of the island's traditions.
Next we visit Serra do Cume, the east wall of the largest super volcano on the island, from where we can see the enigmatic Manta dos Retalhos. Going down to Praia da Vitória, we visit the other municipality of the island, with the largest ocean port.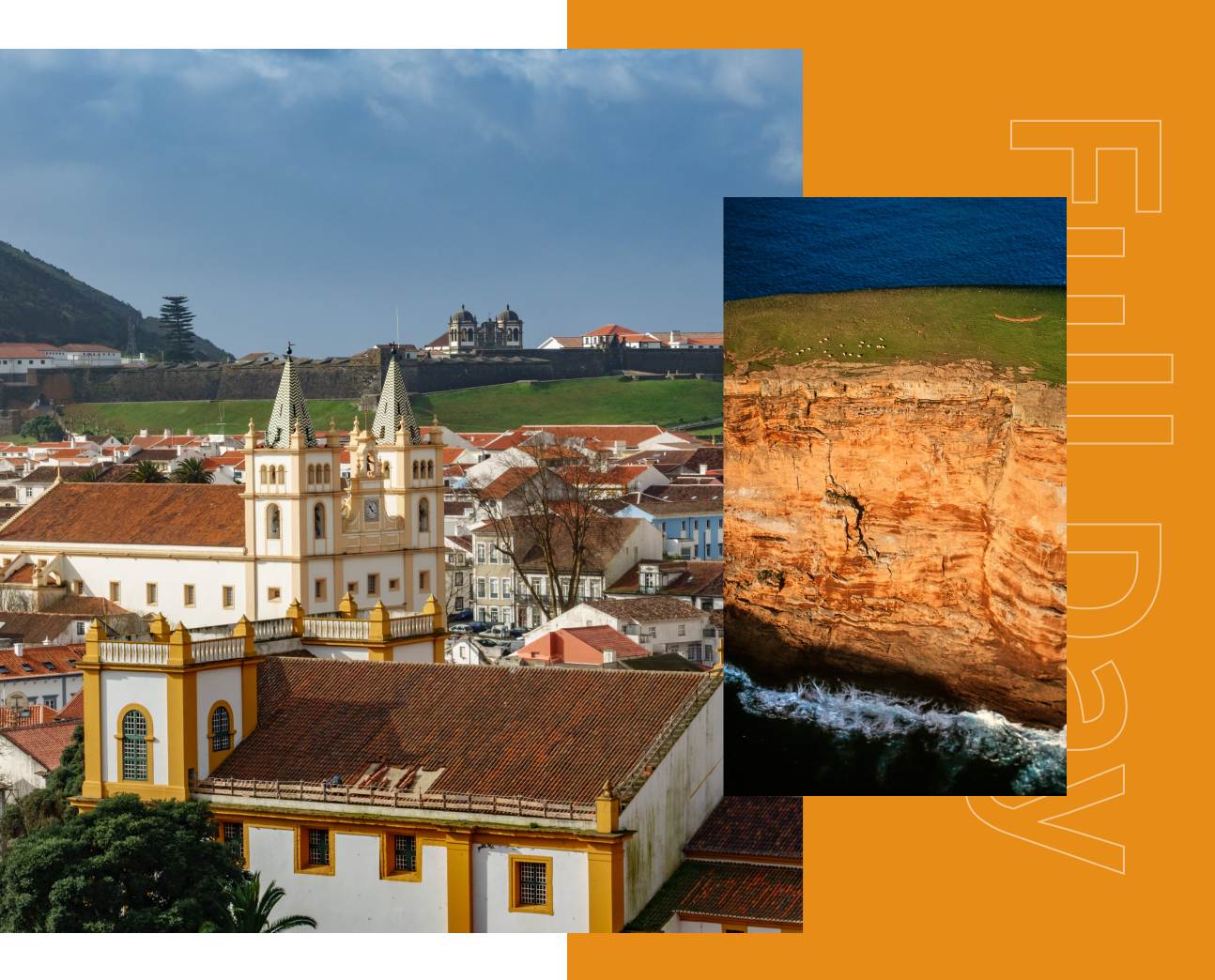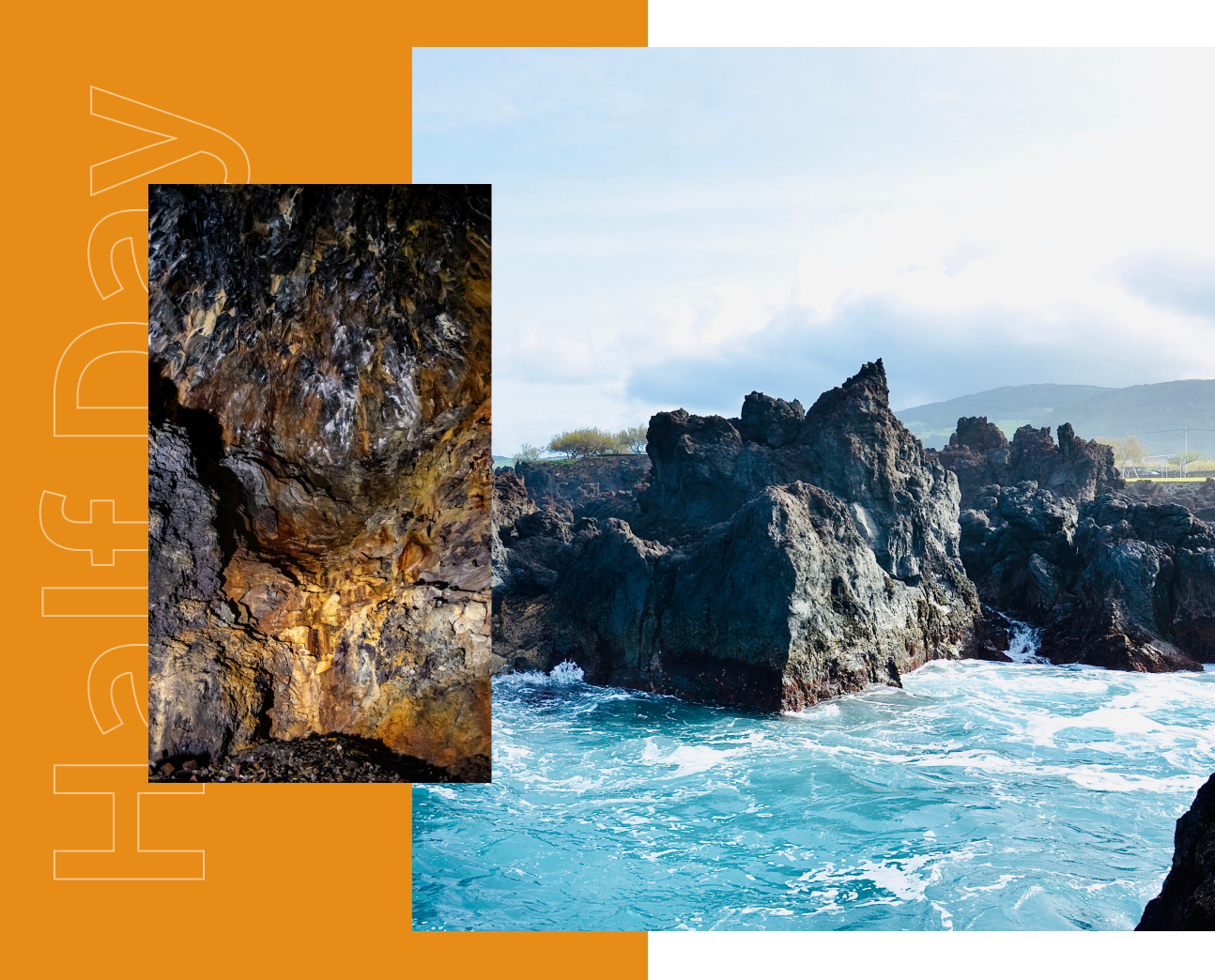 If you choose the half itinerary, it follows the north coast, stopping in the village of Biscoitos, known for the wine produced there and its beautiful natural pools.


We then head towards the interior of the island, visiting Algar do Carvão, an extremely accessible option and a truly unique experience.


To end the day, we head towards the west coast, passing by Lagoa da Falca, with the possibility of stopping at the cheese factory, where we can taste the cheeses produced there.


On the way back to your accommodation, we pass through the remaining southwestern part towards Angra do Heroísmo, also passing through the fishing village of São Mateus.
– The trip includes pick up and drop off of clients at their stay.
– We can always adjust the trip to your preferences. Our priority is always your satisfaction.